Time for Semlor!
Now we are loading up with Christmas cookies at Nimbus!
Buy one with your coffee at lunch, have a snack here or buy one to take home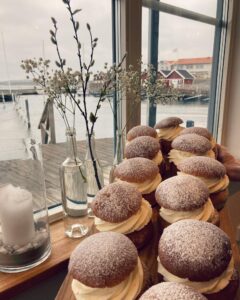 ---
Nimbus Öckerö
We at Nimbus Öckerö has lunch, café, accommodation and spaces for conferences with a fantastic proximity to the sea in the Gothenburg archipelago.
---